PHOTO ALBUM 2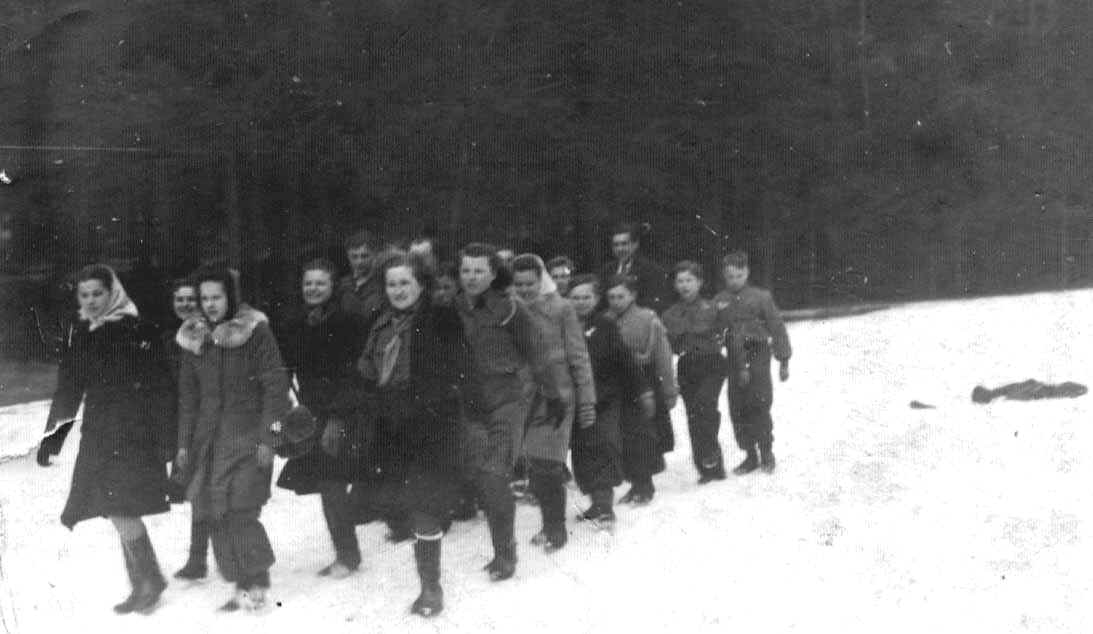 Left: All the Displaced persons in our camp were Ukrainian, and wherever Ukrainians gather they organize choirs, dance groups, youth groups and so on. Dinkelsbühl was no exception. Here a group of Scouts march through the Bavarian snow. My sister is front while I'm at the rear with my pals.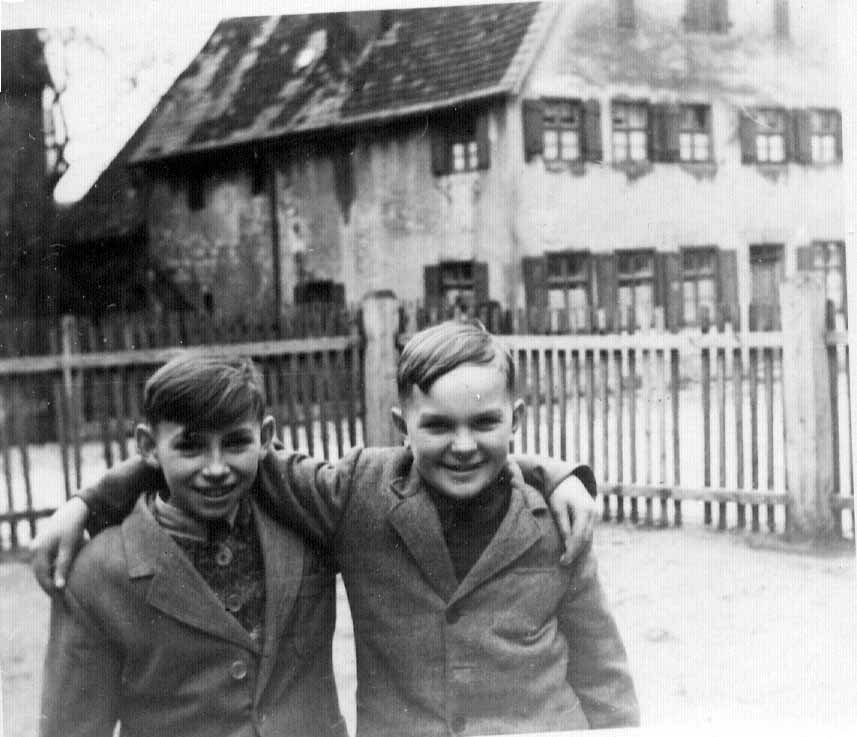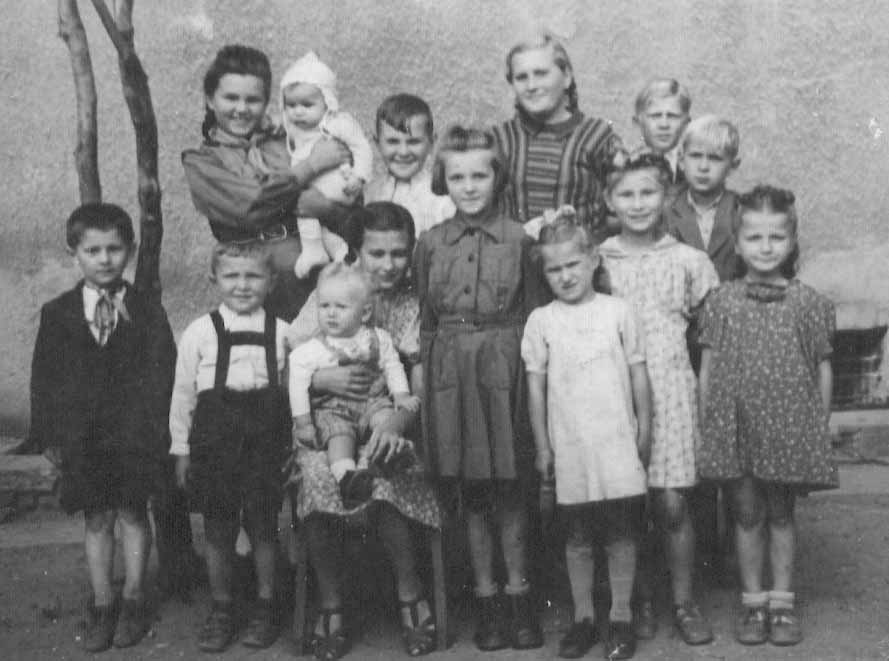 Above: My cousin George Kapy and I were inseparable.
Left: All the camp kids. Myron Ciupka is at left in the front row, his sister Darka is second from right. I'm in the back row, next to the baby, Olga Noha is to the right of me, at rear. Taras Ciupka is at rear to the right of her.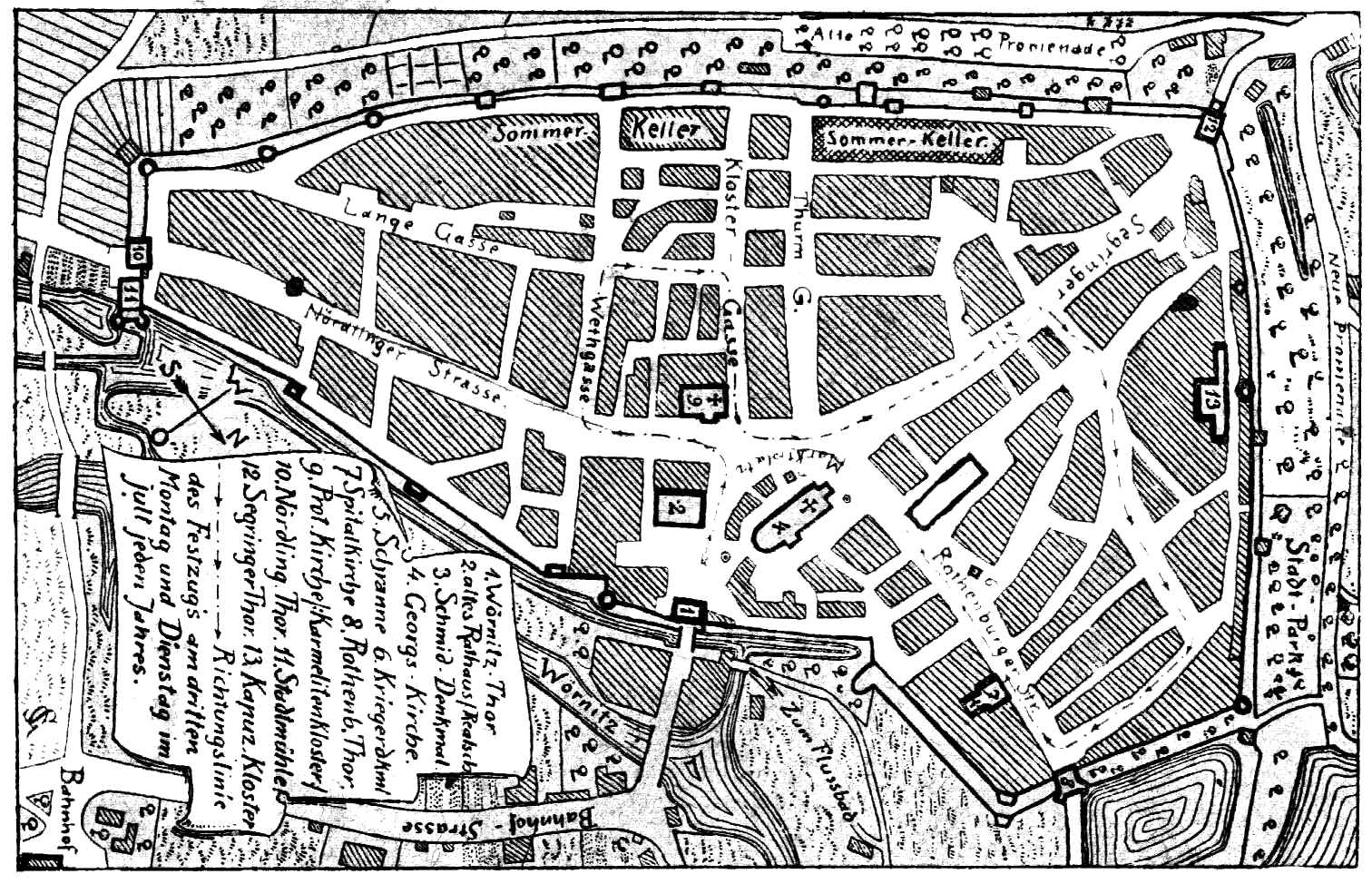 Left: An old Dinkelsbühl map from the early 1900s shows that nothing had changed before we arrived. About the only building outside the walls was a water powered mill. We got along well with the German population, except for the fights we kids had!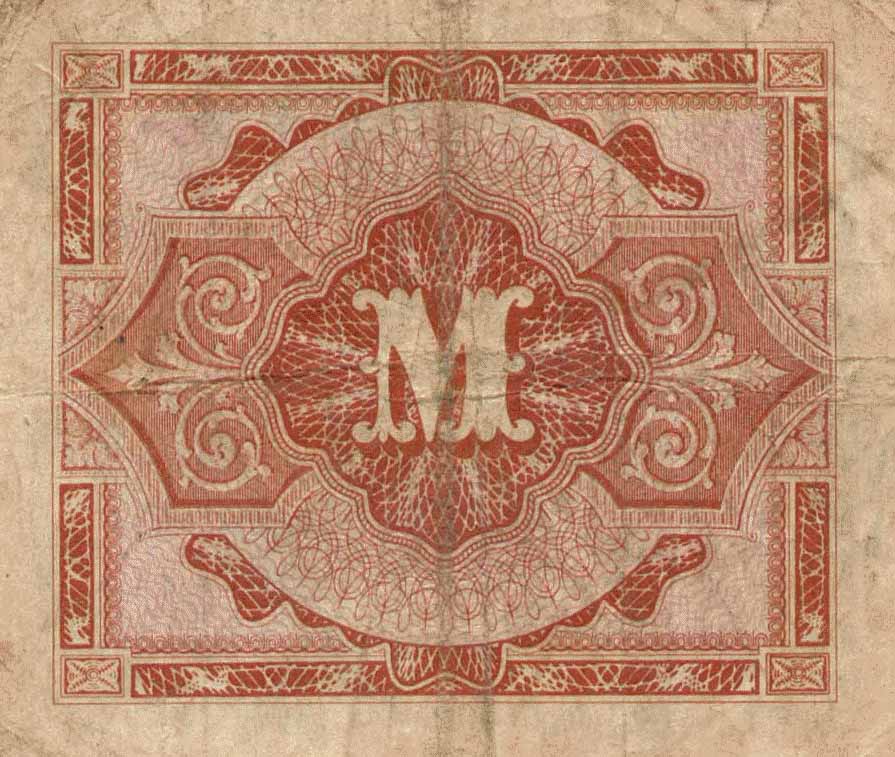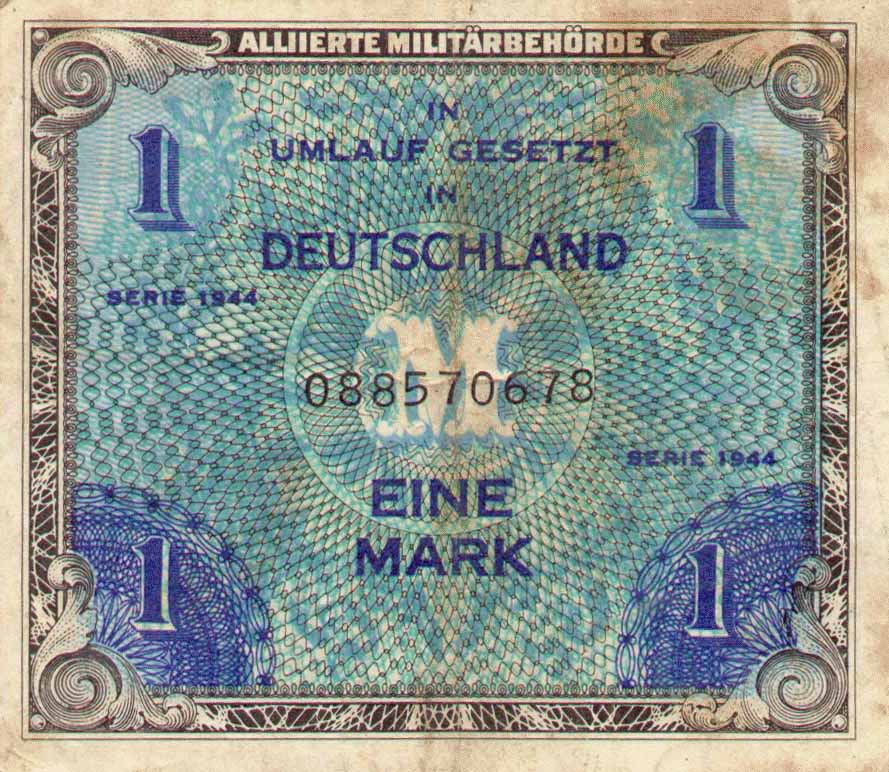 The "Occupation Money" mark is shown just about actual size. In 1948 two would buy approximately a pound of margarine.
---
© Copyright 2002 M. J. Sklepkowycz. All rights reserved